Tools for Rings and Ring Travelers
Saving time and money
Fast and secure
Cost reduction
Universal applicability
Whether to insert or remove travelers, to monitor the traveler's behavior or center the ring, Bräcker offers various tools.
RAPID AP system
Magazine system for C-shaped ring travelers with a capacity of 4 storage bars, each holding 130 to 400 ring travelers.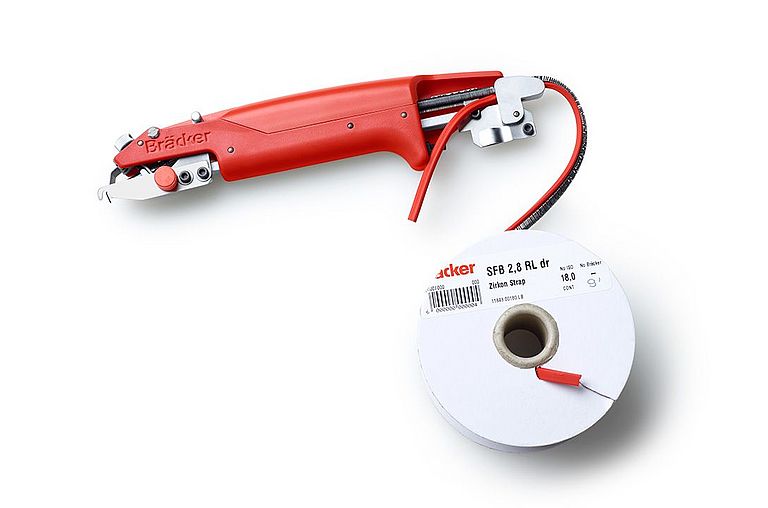 RAPID STRAP system
The ring travelers are lined up on a profile strap (up to 10 000 ring travelers per spool). The STRAP system is used for SU ring travelers for ORBIT spinning rings and for C-shaped ring travelers with a "fr" profile.
BOY
BOY is recommended for heavy ring travelers (> No. 10, ISO 160) and light ring travelers L1 f and C1 EL udr. The ring travelers are inserted from outside to inside.
For ring travelers
Bräcker offers two removal tools for ring travelers: CLIX and OUTY.
CLIX is used to remove C-shaped, SFB and SU ring travelers.
OUTY removes C-shaped ring travelers and collects them in its handle.
For fluff and yarn
From engineered to standard tools, Bräcker provides the right tool to remove fluff and yarns efficiently and easily.
ROLSPRINT features gears made from hardened steel and special easy-running ball bearings. It is available with spindle length of 315 or 400 mm which can be exchanged.
AIRPICK is a powerful compressed-air fluff remover (6 bar/90 PSI) with 25-cm spindle.
SECUTEX is a safety cutter with blade protection and exchangeable steel blade.
CUTEX is a tuft cutter with exchangeable brass blade, available with 50 mm and 100 mm blade lengths.
Stroboscope
The stroboscope makes it possible to observe the ring traveler's behavior and condition. Through a series of flashes, the traveler appears clearly so customers can choose the ideal travelers for their application and replace them in due time. Consequently, yarn breaks are minimized, service life is increased, and downtime is reduced.
Ring centering device
The ring centering device allows customers to precisely center rings to 0.15 mm. The accurate spinning geometry reduces tension variations and yarn hairiness and thus ensures a smooth production and a continuous yarn quality.
Contact
Bräcker always wants to answer queries quickly and competently.